Merlin Presents: Twitch Indies Raids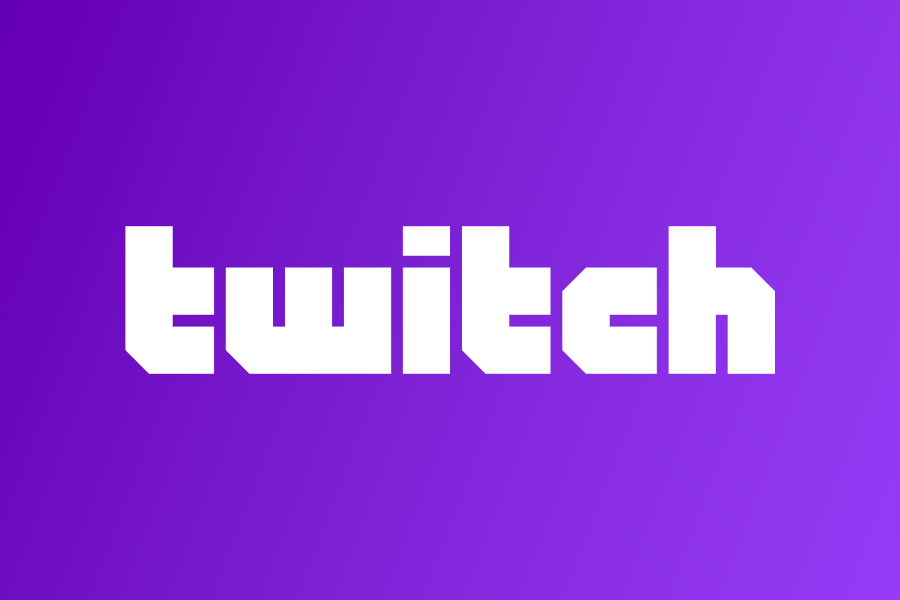 Presented By Twitch and Merlin
August 17th, Exclusively on Twitch
Twitch and Merlin come together to present a livestreamed charity "relay raid." The relay raid will feature back-to-back performances from some of today's hottest independent hip hop artists. Throughout the event, viewers will be automatically directed to each performance and can donate to MusicCares by clicking the link provided in the livestream.
The Twitch Indies Raid will showcase many of the hip hop artists who have built a home and a fan base on Twitch, bringing them together for a good cause. The event will feature streamed performances from artists affiliated with Merlin members, including Wicca Phase Springs Eternal (Secretly Distribution), 1K Phew (Reach Records), MNDSGN (Stones Throw), Teflon Sega (EMPIRE), and Knxlwedge (Stones Throw). These artists are joined by two prominent Twitch users, artists Murs and Trishes.
MusiCares helps to ensure the well-being of music professionals through direct financial grant programs, networks of support resources, and tailored crisis relief efforts. The organization offers preventive, emergency, and recovery programs and is a safety net supporting the health and welfare of the music community.

The raid, which takes place on August 17th from 12:00 – 3:30 p.m. ET, is presented by Merlin, the independent's digital music licensing partner. It's the first of three collaborative events between Twitch and Merlin – the second slated for fall, and the final penned for early 2023. 
As members of Merlin, Reach Records and its artists have been excited to be a part of Twitch's increased focus on music-centric programming. Events such as the Indies Raid: Hip Hop truly take fan engagement to the next level. We're thrilled to see artists such as 1K Phew rallying support for MusiCares, an organization that means so much to everyone in the music community!

Katie Alberts, COO, Reach Records
​​This charitable raid opportunity builds upon the existing partnership between Twitch and Merlin, announced in January 2022. This partnership recognized the power of independent artists and their impact in the Twitch community, opened up dedicated support for Merlin members and their artists to grow their audience bases, and unlocked new marketing opportunities.
The schedule of artist performances is below: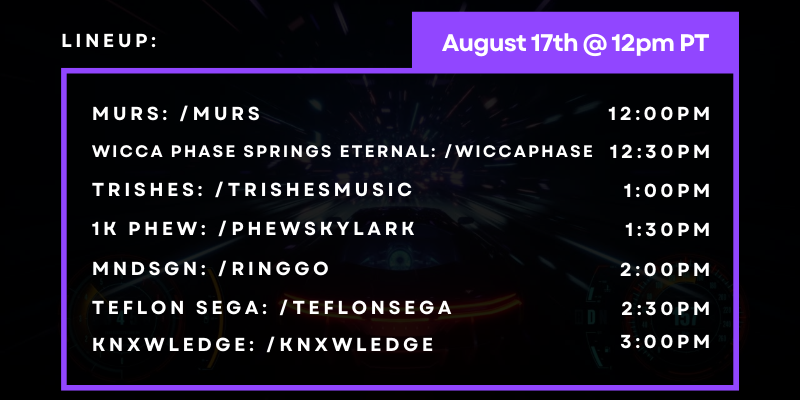 About Twitch
Launched in 2011, Twitch is an interactive live streaming service and global community that comes together every day to create unique, live, and unpredictable experiences from the interactions of millions. It brings the joy of co-op to everything, from casual gaming and world-class esports to anime marathons, music, and art streams. Twitch also hosts TwitchCon, the biggest community event of the year, where tens of thousands of people come together to celebrate and connect with others who share their interests and passions. We're always live at Twitch. Stay up to date on all things Twitch on Twitter and on our Blog.
About Merlin
Merlin provides independents the means to own their future. Merlin is a member led, music focused organization providing digital music licensing for independents across the globe. Members benefit from Merlin's premium deals, but work directly with key digital partners. Our membership consists of independent labels, distributors, and other rights-holders, representing tens of thousands of labels and hundreds of thousands of artists from every country in the world. Merlin works collaboratively with our digital partners, delivers value back to those digital partners, and seeks to drive other incremental benefits to our members.
Merlin's approach has enabled our membership to grow to represent 15% of the global market share. Merlin's membership includes independents such as Amuse, Armada Music, Beggars Group, Cinq Music Group, Dim Mak, DistroKid, Domino, MNRK Music Group, Epitaph Records, Foundation Media, Kontor New Media, Mad Decent, Monstercat, Mushroom Music, Ninja Tune, [PIAS], Pony Canyon, Secret City, Secretly, Symphonic Distribution, Sub Pop, Ultra Records, Vydia, and hundreds more.
Merlin has deals with nearly 40 digital services, including partners like Apple, Boomplay, Deezer, FLO, JioSaavn, JOOX, KKBox, Meta (Facebook), NetEase, Pandora, Peloton, Snap, SoundCloud, Spotify, Tencent, TikTok, TREBEL, Triller, YouTube Music, and many other global, regional and strategic partners, as well as being in conversations with dozens more.
Merlin has resources in London, New York, North Carolina, the Netherlands, and Tokyo.