Merlin: Enabling Provocative Music Since 2008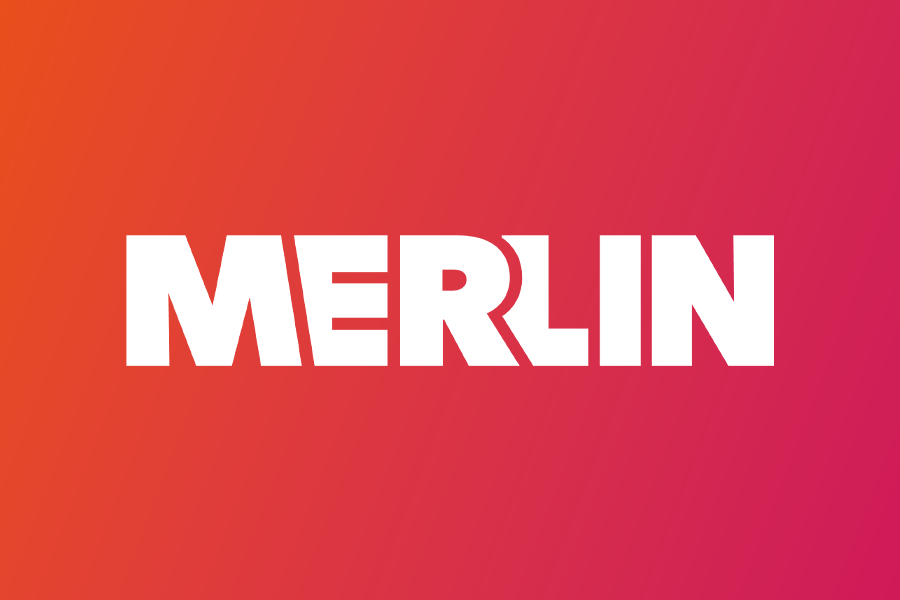 Independent music is provocative. It can be audacious, disruptive, and defiant. Independent music can shake you out of your comfort zone. It can rattle your assumptions.
For myself, I've always been attracted to the provocateurs. Artists like Fugazi, Johnny Cash, Nirvana, The Stooges, and other rebels who cause us to think about the world in new ways.
Music can make you think, but it will always make you feel. Music is transcendent. It comforts you when you're down and transports you back in time like nothing else can. That's why I still remember being a six-year-old and sneaking a peek at my parents' social gathering at our home in Orange County. It was then, for the first time, that I heard the evocative sounds of Israel Kamakawiwo'ole spilling forth from their reel-to-reel player. 37 years later, and I can still hear his voice in my head.
This moment likely cemented my future. Though I didn't know it then, my love of music and the provocateurs it attracts set me on a collision course for my career. And, ultimately, with Merlin.
The Chapter on Social Music is Being Written Now
If independents are the provocateurs of music, then tech is our alter ego. Like independent music, tech can disrupt, defy, and can be a little dangerous. As a former 90s coder kid, a 2000s Flash designer, a tech lawyer, and an early member of the Facebook music team, tech has always been my parallel passion.
Tech continues to be invaluable for music because the medium is continuously evolving. We've advanced from the Walkman to TikTok; from giant Pickering headphones to AirPods; from MTV to YouTube; from FM radio to the celestial jukebox on Apple, Deezer, and Spotify; from mixtapes to Pandora and SoundCloud; and from "sharing" as a concept, to Music Stickers on Instagram. It is easy to sense that this is just the beginning. TikTok has grown exponentially, while evolving the entire time. Snap is rapidly entering the space, Reels is expanding, Triller is spreading, and at least a dozen other companies are hungry to enter and alter the marketplace.
With each turn of the technology wheel, with each great transformation in technology, independent music has been at the forefront. Merlin's members and their artists are the ones who bring transcendence to transformation. And Merlin helps them express it through our digital partnerships.
Why does this matter? Because Merlin is the quintessential early adopter of new digital opportunities. Merlin was the first partner to sign a sound recording deal with Snap and our members' repertoire consistently over-indexes in social music. Independent music and tech are natural partners. Provocateurs. Allies in transformation.
Why Merlin Matters More Than Ever
Merlin is an organization that serves the largest number of important independent labels, distributors, and music rights-holders in the world. Our membership numbers in the hundreds — representing tens of thousands of labels and hundreds of thousands of artists, with artists from virtually every country in the world. And our membership is continually growing.
In the first six months of 2020 alone, our community grew by more than fifty members, including first-time members from Burkina Faso, Ghana, Peru, Singapore, Slovakia and United Arab Emirates. We have also seen sustained growth in Japan, LATAM, MENA and Southeast Asia, as well as increased growth in our distributor and DIY distributor members. We are 15% of the global music market share, ranked alongside the majors.
What knits together Merlin's diverse range of members — from record groups, labels, distributors, artist management groups, artist services companies to other rights-holders? Transparency, flexibility, and control. Three qualities that are hugely important to independents, especially in this rapidly-evolving, always-transforming digital ecosystem.
Less than two months after joining Merlin as CEO in New York City, we pivoted hard to adjust our company's plans to the growing pandemic. We kicked into overdrive, spending more time engaging with our members and our digital partners. We worked tirelessly to support independents through this unprecedented period, including by strategizing with and supporting Apple on their $50 million advance fund for independents.
And all the while, we've redoubled our efforts on what Merlin does best: closing, renewing, and activating digital partnerships, and bridging the gap to help our members get the most value from digital services. Most importantly, Merlin does all of this at an incredibly low admin rate of 1.5% — the lowest in the world.
Transparency, Flexibility, and Control
Merlin isn't just here to preserve the power of independents. As CEO, I am committed to strengthening their voices and driving more value to each of our members. Merlin enables independents to be independent because we are independent.
Merlin was founded on the core principle of enabling our members to better control their future. As a common home to a wide range of different types of members, we treat all of our members on an equal footing. Ultimately, our collective approach enables Merlin to provide our members with premium deals.
We're an organization owned by our members, with oversight and guidance from a diverse and global board that's elected from our own membership. Virtually all of our founding members from 2008 are still Merlin members, and our biggest advocates.
We don't have investors looking for an exit. There is no parent company with ulterior motives. We're here solely to serve our members' best interests; and when I say "we," I mean a team of individuals at Merlin, including myself, that are obsessively focused on the success of every one of our members.
Merlin isn't just a collection of independents. It's a community. What keeps us strong is that our common goal is to bring the warmth of music into the digital world. To help keep the transformation transcendent.
Beneath all of this transformation, we're all social creatures who seek emotional connections. Tech thrives on the quantifiable, the binary; whereas music, particularly independent music, operates at a raw emotional level that transcends technology. That's why I still remember the first time my friend hit Play on the boombox to introduce me to the Pixies' Wave of Mutilation. It wasn't the clunk of the button, or the hiss of the tape, that lifted me up. It was, and always will be, the music.