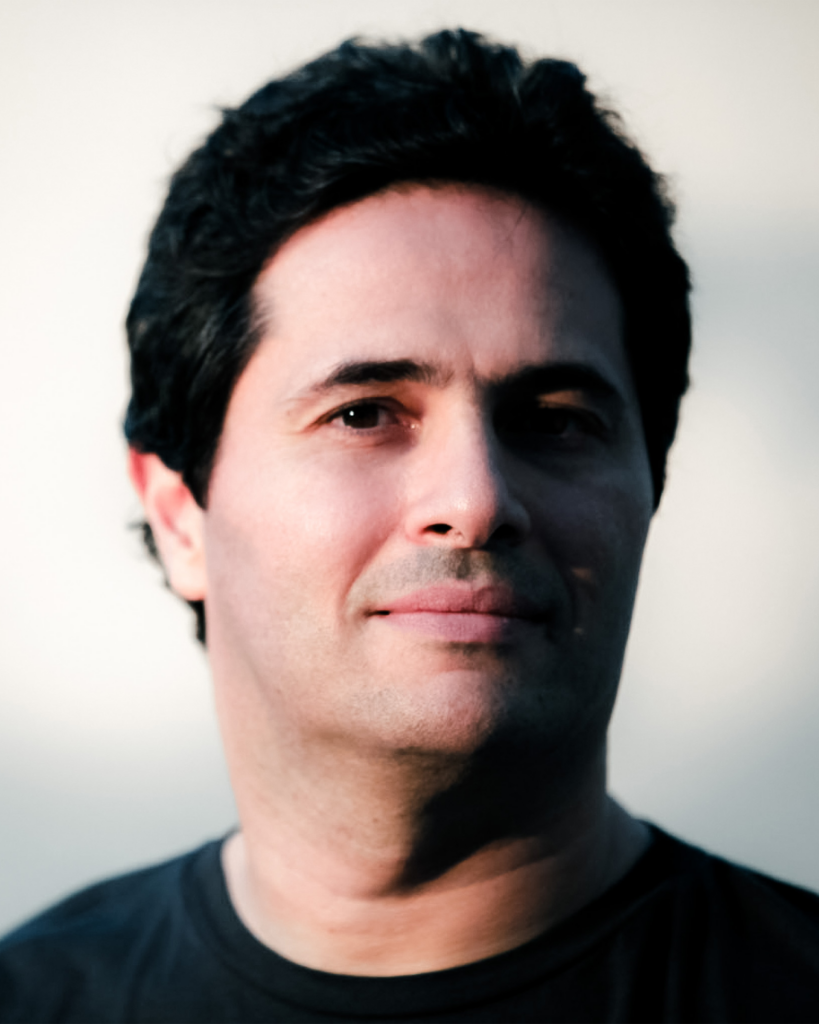 Revelator's Bruno Guez on Decentralization, NFTs, and the Role of Web3 in the Evolution of Independent Music
Merlin's Executive Interview Series is a monthly series featuring executives from across Merlin's dynamic and diverse worldwide membership, discussing some of the most pressing topics, developments, and innovations in independent music today. This month's piece features Bruno Guez, CEO of Revelator Ltd. 
MERLIN: You've discussed decentralizing the music industry. What would this mean for artists — and particularly independent artists?
BG: Decentralization can provide artists greater control over how their music is valued and monetized, offer more direct-to-fan engagement and monetization opportunities, and greater speed, efficiency and transparency in royalties being earned. These benefits can be particularly valuable for independent artists who do not have the same resources as artists who are signed to record labels.
MERLIN: You have pointed out that gaming has taken the lead in building a Web3 presence. Can you explain why you think this is and why it's important for the music industry to catch up?
BG: At its core, web3 is about community. Gaming companies center their products around gathering, maintaining and monetizing communities, making it an easy transition for this industry to take the lead in adopting web3 culture.
Music companies operate differently. Music companies center their efforts around releases. Labels struggle with building fan-powered communities for artists, and DSPs struggle with building artist communities of fans.
We are in the early stages of web3 adoption for music, which is why this is a great time for music companies to identify what role they want to take in web3 music markets. They must decide how to stake their claim in a market that thrives on fan-powered communities, and immersive, interactive, and virtual experiences. Notwithstanding, we can't ignore the licensing of music rights in web3 assets Within games. This is another area where the music industry needs to catch up to establish a standard for monetizing music across new distribution channels.
In traditional online gaming, players purchase in-game assets and collectibles, but they lose all of their assets once they decide to change games, the game stops being supported or they lose their login credentials. Web3 solves these problems by providing immutable ownership of assets and offering owners the ability to sell or exchange assets with other members of the gaming ecosystem. Wallets become the identity layer where digital assets are stored and purchased. NFTs are token standards and can work across web3 games enabling users to connect with their wallet and be able to use all of their in-game assets and collectibles that they have purchased and associated to their online identity so as you move from game to game you will be able to continue to take your collectibles with you. 
MERLIN: Can you share your thoughts on the challenges independent artists may face in adopting Web3 and NFTs, and how they can overcome those challenges?
BG: Web3 is still in its early stages, and many of the concepts, technologies and tools are complex and difficult to understand. Many artists may not have the technical knowledge required to navigate blockchain technology, marketplaces, digital wallets, and smart contracts. Nor should they. Once the technology becomes accessible enough and the user experience is streamlined, artists will thrive. Until then, it's an uphill battle for them to wrap their heads around new protocols.
The best way for independent artists to learn how to navigate new opportunities in web3 is to be part of an online or offline community of artists using web3. This way they can learn about the technology and its use cases from artists that already thrive in this new medium. Alternatively, they can attend webinars, workshops or in-person conferences to gain knowledge and stay up-to-date with the latest developments.
Ideally, web3 needs to be a silent technology that takes a backseat to the user experience and the benefits that it provides fans and creators.
MERLIN: Can you share any early feedback or success stories from Revelator's new NFT payment infrastructure (in partnership with Stripe) and how it has impacted music companies, creators, and fans' experience with NFTs?
BG: Revelator's integration with Stripe to enable credit card purchases for NFTs has generated excitement among customers for several reasons. Our customers are thrilled that their NFTs will be accessible to the entire fan community, not just those familiar with cryptocurrencies. In addition, Revelator customers have shared with us that they feel secure in offering NFTs to fans because Stripe provides a high level of security and transparency which reassures fans who may be hesitant about using cryptocurrencies. Ultimately, what we've heard from customers is that they want the on-ramps and the off-ramps to be seamless end-to-end, providing an easy way for fans to purchase assets and for artists to collect funds in their local currencies. So, that's what we're focused on. At the end of the day, it needs to be simple for everyone to succeed.
MERLIN: How has being a Merlin member helped Revelator achieve its goals of supporting independents in expanding into the Web3 world?
BG: As a member of Merlin, we have been able to tap into a growing network of independent music companies worldwide and offer customers a trusted partner within an ecosystem of independents.
We have been able to support Merlin's increase of market share and benefit from the best terms and conditions for licensing rights to digital platforms. Without Merlin's support, it would have been difficult to obtain favorable agreements with DSPs.
Moreover, being a member of Merlin has enabled us to increase our royalty collections and distributions to rights holders while maintaining very low fees, allowing them to retain a larger share of their rights and royalties. As an independent company, we value the freedom to make the best decisions to grow our business. Merlin consistently supports us by ensuring we remain competitive in our offering and providing us with the best options to expand our access and footprint in new digital markets and platforms around the world.
Given that we don't spend a lot of time licensing and negotiating deals with DSPs, it has enabled us to focus more on our business operations and pushing our innovation into web3. At the end of the day we all have finite resources and time, so not having to worry about licensing and business affairs frees us up to focus on areas where we can have more impact. We believe that the market is ready for digital assets and NFTs. We have been working on our digital wallet, blockchain infrastructure and smart contract tooling since 2018 and are very excited that the music industry is finally ready to embrace this novel technology. Streaming is great but has its limits in terms of the value it creates for artists, and the direct access artists have with fans in building communities.
MERLIN: How does Revelator plan to continue supporting the music industry in transitioning to a Web3 presence and maximizing the benefits of NFTs?
BG: Our mission is to re-imagine digital ownership and build the bridge to the future of copyright; one that is digital, open, fast, programmable, composable and liquid.
We already provide turnkey web3 on-ramp infrastructure, developer resources and best-in-class applications to help music businesses build and scale their web3 business. By continuing to focus on providing simple tools and user experience, I believe we can on-board many more distributors, labels and artists.
The transition to web3 will continue to grow as the technology becomes more and more simple and the benefits become what everybody focuses on. There's still too much noise and correlation with crypto markets. I believe that fans need to benefit as much as the artists for the ecosystem to thrive and more work needs to go in around improving the user journey of music fans and collectors because at the end of the day they are the ones driving the demand for digital assets.
We have solved a lot of the main choke points for adoption; wallet infrastructure, tokenization, smart contracts, on chain royalty payments and now we're working on solving off-ramps to make it simple for everyone to get paid without needing to know anything about web3 technology. I'm excited about the months ahead as we bring these great applications to tens of thousands of users.