Merlin Strikes Strategic Partnership with Global Streaming Music App TREBEL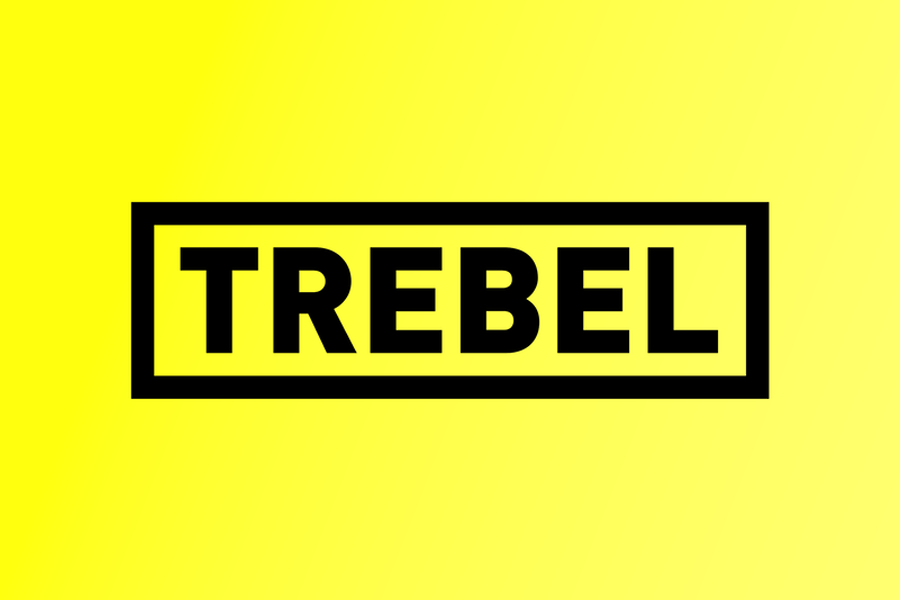 Merlin, the independent's digital music licensing partner, has announced a deal with TREBEL, the maker of a licensed music app with on-demand and offline play sponsored by brand advertisers. TREBEL is partnering with Merlin to expand its users' access to a wide-ranging repertoire of independent music, as well as building on its mission to grow the pie for everyone — rights holders, artists, publishers, and songwriters.
TREBEL's mission is to make a premium-caliber music experience more accessible to communities for whom paid music can be out of reach. TREBEL accomplishes this through a brand-supported model that creates moments of purposeful ad-based friction for users during non-listening moments in the app. TREBEL has set itself apart for young people and individuals without bandwidth who need access to on-demand music on the go. Users can access music offline and offscreen using virtual currency, which is gained by engaging with advertisements, purchasing virtual currency, or earning it through a retail partner.
Today, nearly 95% of the world's 6.4 billion smartphone users do not yet pay for music. TREBEL was founded as a means to redirect the loss of revenue from digital piracy back into the music industry. As global smartphone usage grows, TREBEL believes the next big opportunity within the music industry will come by helping to improve the experience and monetize these music listeners.
The service has rapidly grown to be one of the most downloaded music apps in Mexico. The company has plans to expand throughout South America this year, including a launch in Brazil early next year. 
"As we look toward the next ten years, where global smartphone growth is expected to outpace adoption of paid media models, we want to be the pure-play music provider of choice for billions of under-monetized mobile users for whom music is a necessity. Our Merlin partnership will allow us to maximize exposure to independent music throughout the world and ensure the best music experience possible for our growing global user base. We could not be more excited."

Corey Jones, Co-Founder and Head of Music at TREBEL
It's an important partnership for Merlin, an organization that puts the needs of its members first to help them compete at the highest levels. Merlin offers members access to its thoughtfully-selected digital partners, providing them flexibility and transparency in every deal it negotiates. 
"We're very pleased to enter into this agreement to make Merlin members' music available to TREBEL users, giving them access to a diverse array of independent music, whether they're at home, on the go, online, or unplugged. We're delighted to partner with a company that – like Merlin – respects music rights holders and values their hard work."

Charlie Lexton, COO, Merlin
Merlin's repertoire of independent music spans tens of thousands of labels and hundreds of thousands of artists from every country in the world, accounting for over 15% of the global music market share. The partnership will make tracks available from hundreds of Merlin members, including FaroLatino, an Argentina-based media network; Cinq, a technology-driven music distribution, record label, and rights management company, Altafonte, the number one music distributor for Spanish independent labels, covering services for all formats from streaming of singles to vinyl albums, and Colonize, the worldwide music and media distribution company based in San Francisco.
About TREBEL
Headquartered in Stamford, Connecticut, and Los Angeles, California, with locations in Mexico City, Sao Paulo, and Miami, TREBEL offers access to on-demand music at no cost to users. The company's patented method enables mobile music listening entirely offline, on-demand, and offscreen in exchange for watching brief advertisements during the download process. Based on studies, only 690 million of the forecasted 6.9 billion global smartphone users will be paid music subscribers by 2023. TREBEL's app targets billions of mobile users for whom a paid music subscription is either cost prohibitive or inaccessible due to lack of disposable income and access to payment methods. Through its unique brand-sponsored model, TREBEL's mission is to broaden on-demand music access while "growing the pie" for all of music's stakeholders, including artists, labels, publishers and end users.
TREBEL licenses music from Universal Music Group, Sony Music Entertainment, Warner Music Group, and leading independent labels and distributors from around the globe. TREBEL works with global brands to deliver unique brand experiences in the app that create purposeful friction during non-listening moments for the user.
Since launching in late 2018, the TREBEL app has been available throughout North America and in parts of Latin America, where it is currently the #1 free music app in Mexico's Google Play and App Stores. As of September 2021, TREBEL had over 4 million monthly active users and is planning expansion into 12 new markets over the next 18 months.
For more, visit www.trebel.io
About Merlin
Merlin provides independents the means to own their future. Merlin is a member led, music focused organization providing digital music licensing for independents across the globe. Members benefit from Merlin's premium deals, but work directly with key digital partners. Our membership consists of independent labels, distributors, and other rights-holders, representing tens of thousands of labels and hundreds of thousands of artists from every country in the world. Merlin works collaboratively with our digital partners, delivers value back to those digital partners, and seeks to drive other incremental benefits to our members.
Merlin's approach has enabled its membership to grow to represent 15% of the global market share. Merlin's membership includes independents such as Altafonte, Aparataje Music, A Train, AVL Group (including CD Baby, DashGo and FUGA), Beggars Group, Berger Producoes, CmdShft, Cinq Music Group, Colonize Media, Dim Mak, Ditto, Domino, FaroLatino, Innercat Music, Empire, Foundation Media, Kontor New Media, Mad Decent, MNRK Music Group, Monstercat, Muting the Noise, Ninja Tune, OneRPM, [PIAS], Secretly, Sua Música, Symphonic Distribution, TANGO Multimedia, and hundreds more.
Merlin has deals with nearly 40 digital services, including partners like Adaptr, Apple, AWA, Boomplay, Deezer, Facebook/Instagram, JioSaavn, JOOX, KKBox, NetEase, Pandora, Peloton, Snap, SoundCloud, Spotify, Tencent, TikTok, TREBEL, Triller, YouTube Music, and many other global, regional and strategic partners, as well as being in conversations with dozens more.
Merlin has offices in London, New York, and Tokyo.
For Media Inquiries
Merlin
Dawn Kamerling
dawn@thepresshouse.com

TREBEL
Corey Jones