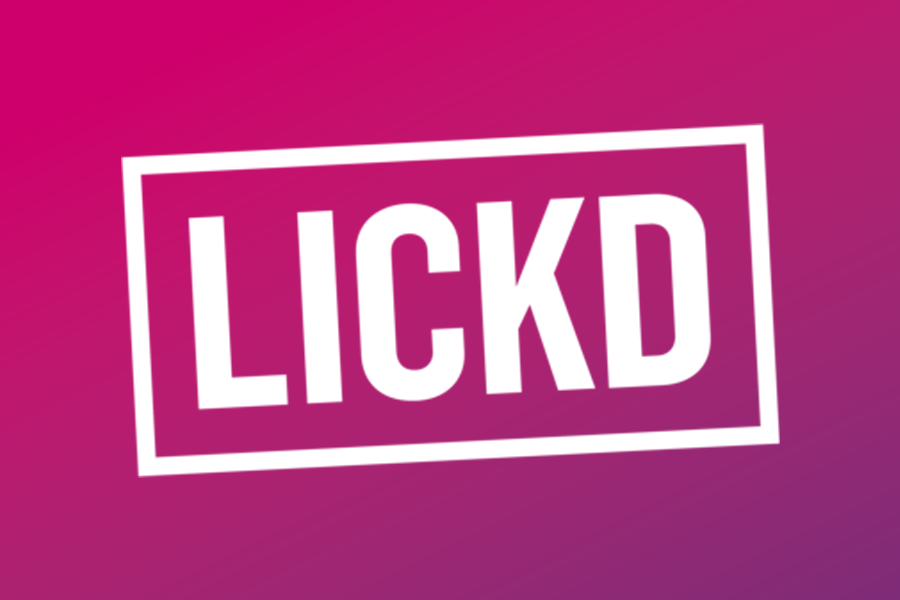 Merlin Partners with Lickd to Make Independent Music Accessible to Creators
Merlin, the independent's digital music licensing partner, has announced a multi-year deal with Lickd, the platform helping YouTube content creators legally use the music they love. The partnership injects music from tens of thousands of labels and hundreds of thousands of artists across the globe into the flow of usable content, granting Merlin members access to the creator boom, opening up robust revenue streams, and offering prime marketplace exposure for artists.
"We are over the moon to be working hand-in-hand with Merlin to ensure that creators have access to music from independents – an industry sector that is growing at an exponential rate. This partnership will not only offer opportunities for YouTubers and other content creators to expand their income, it will also put independents in a position where they can further maximise their revenue potential. It is a win-win for all." 

Paul Sampson, CEO Lickd
Lickd is the first pre-cleared, music licensing solution for social video creators. The platform provides music from independent and major labels for pre-approved licensed use in YouTube videos. Lickd's proprietary Vouch software – the first automated solution of its kind – ensures that, if a user licenses a song from Lickd, they can publish their videos with peace of mind, ensuring that the rightsholder is compensated and the video creator can safely monetise their content. Through making licensed music accessible to virtually everyone, and not just the domain of professional production companies, Lickd is invigorating the music-maker marketplace with a raft of new business opportunities.
The easy-to-use, phone-accessible platform offers songs and tracks from major and independent labels and publishers alike. It also makes song searching simple with curated mood and genre-themed playlists. The platform offers a variety of license options suited to the size of individual channels, including tiered pricing for licenses that varies based on audience size.
This is an important partnership for Merlin members, providing new revenue opportunities and putting Merlin members at the forefront of a bustling marketplace. The partnership epitomizes Merlin's commitment to protecting its members' rights and ensuring that they are properly compensated for their use.
"We're delighted to partner with Lickd to power its platform and to give creators access to millions of songs from around the world. Our partnership will make the licensing process more streamlined for Merlin members. User-generated social video content is one of the fastest-growing sectors in the media and entertainment industries, and we're thrilled to help keep our members' music at the forefront." 

Charlie Lexton, COO of Merlin
Merlin's mission is to empower independents around the world through premium deals with key digital partners. Its members represent the most diverse catalogue of music in the world, spanning more than twenty thousand labels and hundreds of thousands of artists from every country in the world, accounting for over 15% of the global music market share.
About Lickd
Lickd is the world's leading service for accessing claims-free commercial music. Providing commercial music from real labels, its ground-breaking VOUCH software enables online video creators to licence music without losing their ad revenue to a copyright claim. Based in London and operational since 2016, the company services digital creators from all over the world.
About Merlin
Merlin provides independents the means to own their future. Merlin is a member led, music focused organization providing digital music licensing for independents across the globe. Members benefit from Merlin's premium deals, but work directly with key digital partners. Our membership consists of independent labels, distributors, and other rights-holders, representing tens of thousands of labels and hundreds of thousands of artists from every country in the world. Merlin works collaboratively with our digital partners, delivers value back to those digital partners, and seeks to drive other incremental benefits to our members.
Merlin's approach has enabled our membership to grow to represent 15% of the global market share. Merlin's membership includes independents such as Amuse, Armada Music, AVL Group (including CD Baby, DashGo and FUGA), Beggars Group, Cinq Music Group, Dim Mak, DistroKid, Domino, MNRK Music Group, Epitaph Records, Foundation Media, Kontor New Media, Mad Decent, Monstercat, Mushroom Music, Ninja Tune, [PIAS], Pony Canyon, Secret City, Secretly, Symphonic Distribution, Sub Pop, Ultra Records, Vydia, and hundreds more.
Merlin has deals with nearly 40 digital services, including partners like Adaptr, Apple, AWA, Boomplay, Deezer, Facebook/Instagram, JioSaavn, JOOX, KKBox, Lickd, NetEase, Pandora, Peloton, Snap, SoundCloud, Spotify, Tencent, TikTok, TREBEL, Triller, YouTube Music, and many other global, regional and strategic partners, as well as being in conversations with dozens more.
Merlin has resources in London, New York, North Carolina, the Netherlands, and Tokyo.
Media Inquiries
Merlin
Dawn Kamerling
dawn@thepresshouse.com

Lickd
Jules Herd
jules@fiveinaboat.com