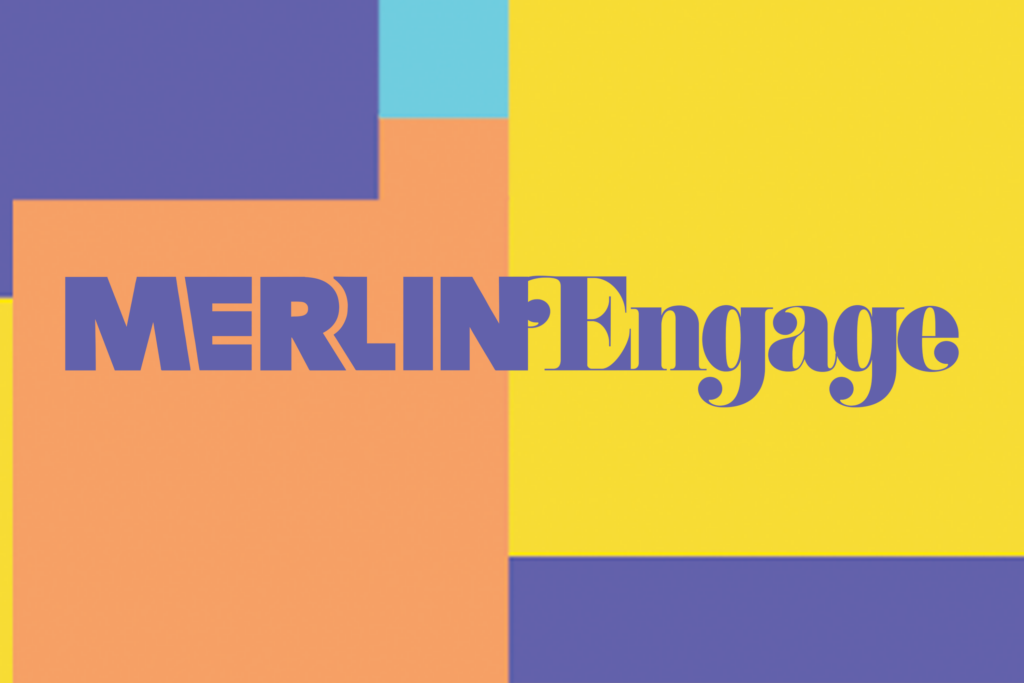 Merlin Engage: Executive Mentoring for the Next Generation of Female Music Leaders
Merlin, the independent's digital music licensing partner, is pleased to announce the successful completion of its inaugural Merlin Engage mentorship program. Launched this past spring, Merlin Engage was crafted specifically for Merlin members – it paired executive-level mentors with talented mentees to help shape the next generation of female leaders in the independent music space. This first mentorship class had 18 people, with six of the mentors from the Merlin Board.
The structure of Merlin Engage was calibrated to embrace the unique needs and perspectives of female leaders from independent music. It helped participants to develop into better leaders within their own companies as well as future leaders within the industry. The six-month mentorship program offered guidance and development across an array of skills, such as leadership, prioritization, personality management, public speaking and presenting, prioritization, and relationship building.
"When I initiated the Merlin Engage mentorship program, I had a strong vision of empowering the next generation of leaders," said Marie Clausen, Managing Director North America, Ninja Tune, and a Merlin Engage mentor. "As the first woman in the U.S. on the Merlin Board, and now the Merlin Management Board, I've always sought to help break down barriers. During my own development, I received valuable mentoring that made me recognize the power within our community to change things for the better. I have been extremely impressed by the commitment of the Merlin Engage mentors, the clear and undeniable results from the program, and the inspiration I feel from this next generation of leaders."
Looking ahead, Merlin is happy to announce that plans are already underway for the next Merlin Engage class in 2024. Merlin will reach out to its membership in the coming weeks to solicit mentors and nominations for mentees. The organization is deeply committed to continuing this vital initiative to foster a more supportive and inclusive music industry.
"I'm so grateful to have participated in Merlin's inaugural Merlin Engage mentorship program. As a female leader, I am aware of the challenges and obstacles that many women face in our jobs and daily lives. I am also acutely aware of the need for greater diversity, especially in positions of leadership", said Megan Jasper, CEO of Sub Pop. "Merlin Engage brings all of us one step closer to that goal by creating a space where today's decision makers are able to assist tomorrow's female decision makers in finding that path and thriving in that space."
Merlin was glad to hear from both its mentees and mentors that they all found the program to be an extremely beneficial experience. Beyond developing professional skills, it also created a space to reflect on the experiences unique to women in the industry, build professional relationships, and foster more community within the Merlin membership. The structured nature of the program, marked by consistent contact and check-ins from Merlin, helped to ensure its success and effectiveness.
"We are incredibly proud of the achievements of our first Merlin Engage class," said Jeremy Sirota, CEO of Merlin. "The feedback we've received from every participant in this inaugural round has been incredibly rewarding. We are excited to see it continue and grow next year as an agent of positive change in the music industry. I also want to extend our heartfelt gratitude to the Merlin Board for their support and encouragement of this program."
About Merlin
Merlin is the independent's digital music licensing partner. We've negotiated premium deals with Apple, Facebook, Spotify, TikTok, YouTube, and 40 other innovative platforms around the world. Our global membership is from 68 countries around the world, representing 15% of the recorded music market. We are independent record labels, distributors, label services companies, and other rightsholders. Merlin operates for the benefit of its members, without investors looking for an exit, and is funded entirely by our low 1.5% admin fee. Merlin helps the world's leading independents to own their digital business through world-class deals and white-glove support.
Merlin's membership includes independents such as !K7, Altafonte, Armada Music, AudioSalad, Because Music, Beggars Group, Better Noise, CD Baby and Downtown Music (including FUGA), Cinq Music Group, Curb Records, Domino, Epitaph Records, Fluxus, Freeme Digital, IDOL, Kompakt, Kontor New Media, Lex Records, Mad Decent, MNRK Music Group, Mushroom Music, Ninja Tune, ONErpm, [PIAS], Pony Canyon, Reach Records, Redeye, Reservoir Media, Secret City, Secretly, Stones Throw, Symphonic Distribution, Sub Pop, Wagram Music, Warp Records, and hundreds more.
Find out more at www.merlinnetwork.org
Media inquiries:
Crystal Henderson
The Press House