Merlin Celebrates 15 Years of Charting a Better Future for Independents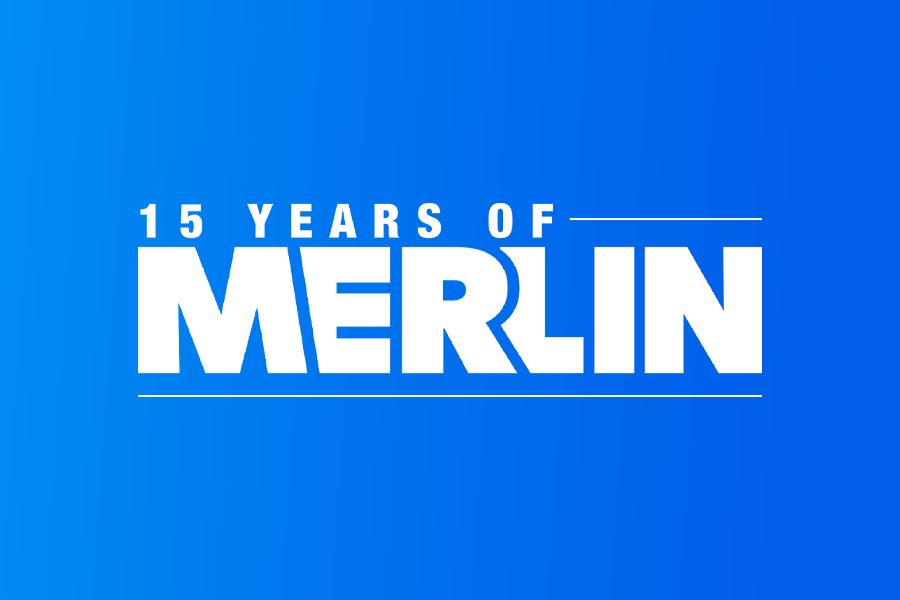 Merlin, the independents' digital music licensing partner, is thrilled to announce 2023 as "15 Years of Merlin" to celebrate its 15th anniversary.
Since its founding, Merlin has grown to represent 15% of the global recorded music market share. Merlin members are independent record labels, distributors, label services companies, and other rightsholders. Merlin's growing membership spans the rights of tens of thousands of labels from 68 countries around the world, representing the most diverse music in the world.
Merlin has played a pivotal role in helping independent music rights holders compete on a level playing field in the digital age. Merlin's partners benefit by licensing via Merlin to gain access to the most dynamic, engaged and tech-forward membership, their incredible artists, and the largest and most diverse catalog of music in the world. Merlin's premium deals with digital partners include Apple, Deezer, Meta (Facebook), SoundCloud, Spotify, TikTok, YouTube, and 40 other digital partners around the world. Merlin's partnerships also include other innovative platforms such as Pinterest, Snap, Supernatural and Twitch, bringing the richness of independent music into social media, fitness apps and gaming.
"15 Years of Merlin" is about showcasing Merlin's pride in driving long term value to its members around the world. The celebration will include various events, initiatives and activations throughout the year, including an upcoming special party for Merlin members and partners on June 14th during A2IM Indie Week.
Merlin's CEO Jeremy Sirota expressed his enthusiasm in celebrating its members and the values of Merlin, stating, "We are incredibly proud of what Merlin has accomplished over the past 15 years. Our success would not have been possible without the support of our members, the diligence of the Merlin team, the strategic input from our Board, and the meaningful relationships with our digital partners. We look forward to continuing to serve the independent music community for many years to come."
To stay updated on "15 Years of Merlin" and all of the latest news and developments from Merlin, visit our website at www.merlinnetwork.org and follow us on Facebook, Instagram, LinkedIn and Twitter (@merlinnetwork).