Merlin Announces New Partnership with STYNGR to License the Largest Collection of Independent Music to Gaming Companies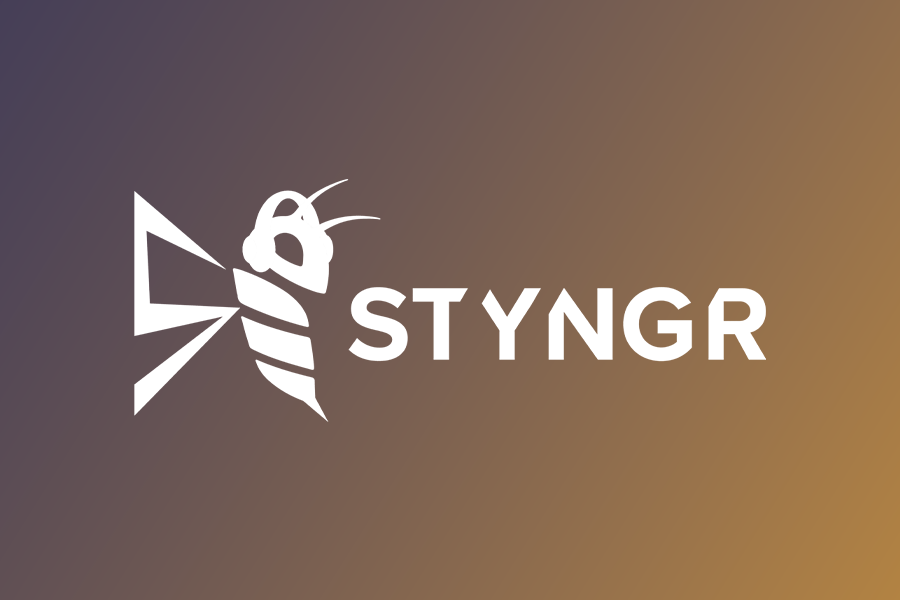 Merlin, the independent's digital music licensing partner, today has announced a dynamic new agreement with STYNGR, a B2B technology platform that provides a turnkey music licensing solution for video games and the metaverse. This partnership provides game developers access to the wide-ranging music released by Merlin members, creates a new revenue source for Merlin members, and generates exposure for independent artists around the world. It also brings the two companies together in a commitment to protecting the value of copyright and ensuring that rightsholders are properly compensated for use of their work.
STYNGR allows gamers to customize their in-game music experience by accessing its library of millions of fully-licensed music tracks and beats. Its offering also includes "Styngs," which are short music clips that users can buy, and gamer-friendly radio stations that can be curated by artists, influencers, and development teams. On the back end, STYNGR does all the heavy lifting for the gaming world to license the music, manage the rights, and ensure it's encrypted.
The video game industry generates billions of dollars annually (according to Statista, $178 billion in 2021 alone). Through partnering with a key provider of in-game music radio and pre-licensed gaming emotes, Merlin members now have access to a new business model with exciting new revenue potential. The partnership also benefits video game developers by granting them access to a far-reaching catalog of independent music, as well as giving fans new ways to discover independent content.
"We are excited to count Merlin as one of our global music partners. We will be serving their members' massive independent repertoire within games throughout the world, deepening the breadth of music gamers can expect to hear in the metaverse," said Alex Tarrand, STYNGR COO.
"Merlin members consistently overperform on new and emerging music discovery platforms," said Jeremy Sirota, Merlin CEO. "Our partnership with STYNGR will provide an exciting new avenue for our members to showcase their music."
Ryan McWhinnie, Merlin's Senior Director of Business & Legal Affairs added, "STYNGR provides game developers with an innovative solution to the licensing challenges that have historically discouraged developers from including music in video games. We're excited to open up new incremental revenue streams for Merlin's members and their artists."
Merlin's mission is to empower independents around the world through premium deals with key digital partners. Its members represent the most diverse catalog of music in the world, spanning more than twenty thousand labels and hundreds of thousands of artists from every country in the world, accounting for over 15% of the global music market share.
About STYNGR
STYNGR is music for gaming and the metaverse. We provide licensed popular music that allows developers to create engaging experiences within virtual worlds. Unlike navigating complex negotiations with music labels and publishers, STYNGR'S proprietary platform and SDKs simplify the process to deliver pre-cleared music with user analytics, rightsholder payments, and legal indemnification into any game. The platform shifts music from a cost center to a profit generator while providing seamless tech that allows players to personalize their audio experience, purchase music emotes, and enjoy curated radio. Offering access to more than 15 million tracks, STYNGR is a solution for importing, organizing, and monetizing the largest curated music experience within gaming and the metaverse.
Game developers can apply to access STYNGR'S pre-cleared library of music by visiting their website. To learn more about STYNGR, visit www.styngr.com. 
About Merlin
Merlin provides independents the means to own their future. Merlin is a member-led, music focused organization providing digital music licensing for independents across the globe. Members benefit from Merlin's premium deals, but work directly with key digital partners. Our membership consists of independent labels, distributors, and other rights-holders, representing tens of thousands of labels and hundreds of thousands of artists from every country in the world. Merlin works collaboratively with our digital partners, delivers value back to those digital partners, and seeks to drive other incremental benefits to our members.
Merlin's approach has enabled our membership to grow to represent 15% of the global market share. Merlin's membership includes independents such as Amuse, Anjunabeats, Armada Music, Beggars Group, Group, Dim Mak, Epitaph Records, Foundation Media, IDOL, Kontor New Media, Lex Records, Mad Decent, Mushroom Music, Ninja Tune, [PIAS], Secret City, Secretly, Symphonic Distribution, Sub Pop, and hundreds more.
Merlin has deals with nearly 40 digital services, including partners like Adaptr, Apple, AWA, Boomplay, Deezer, FLO, JioSaavn, JOOX, KKBox, Lickd, Meta, NetEase, Pandora, Peloton, Pinterest, Snap, SoundCloud, Spotify, Tencent, TikTok, TREBEL, Triller, Twitch, YouTube Music, and many other global, regional and strategic partners, as well as being in conversations with dozens more.
Merlin has resources in London, New York, North Carolina, the Netherlands, and Tokyo.