Merlin and JioSaavn Sign Enhanced Global Music Licensing Partnership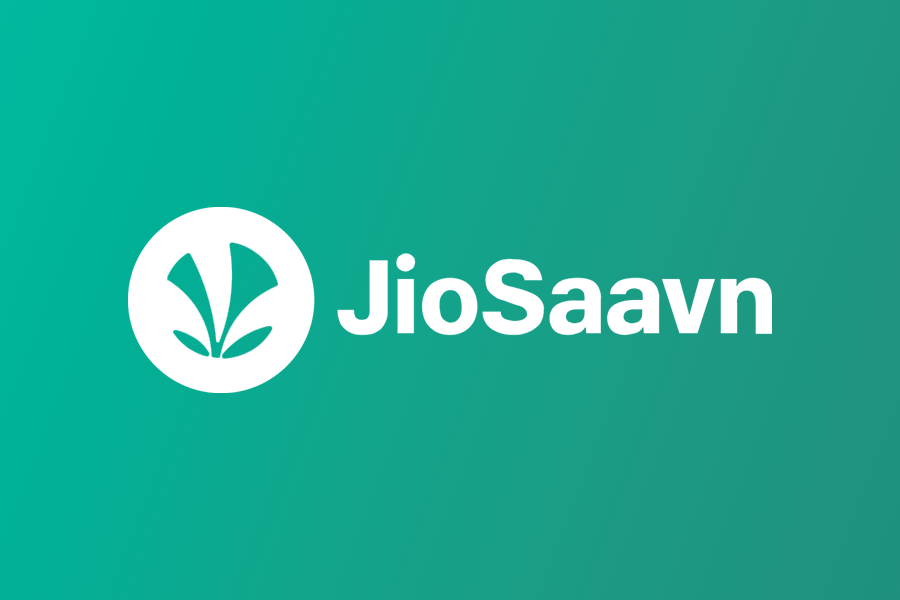 Merlin, the independent's digital music licensing partner, has extended and enhanced its existing music licensing partnership with JioSaavn, a leading music and audio streaming service for South Asians.
The expansion of Merlin and JioSaavn's deal deepens what was already a significant music partnership. The deal marks the first renewal between the two parties since regional music streaming service Saavn merged with India's JioMusic, the music streaming service owned by telecom service provider Reliance Jio. The merger, which made Saavn's entire catalogue available on the JioSaavn app, grew JioSaavn's monthly active users to more than 100 million. JioSaavn now comes preinstalled on Jio's own JioPhone and is also available for web, Android, and iOS users.
The expanded partnership will enable Merlin's membership to increase their presence in South Asia, and will expand JioSaavn's catalog offering to its worldwide audience.
Accounting for more than 15% of the global digital music market, Merlin members represent tens of thousands of labels and hundreds of thousands of artists from every country in the world. On JioSaavn, music fans can find a diverse array of tracks and videos from hundreds of Merlin members, including Armada Music, an independent internationally-awarded record company founded by a.o. Dutch DJ Armin van Buuren, with a roster including dance-music heavy-hitters such as Loud Luxury, Andrew Rayel and Arty; Because Music, home of Christine and the Queens, Manu Chao, Justice, Metronomy, Parcels, and Ed Banger Records; Fluxus, a South Korean record label founded by Kim Byung-chan that has found success with artists spanning across genres such as Clazziquai, Yi Sung-yol, and Urban Zakapa; and Sanjivani, an India-based music distribution company.
"We look forward to collaborating with Merlin on impactful initiatives. This is a strategic step to work towards the growth of partners, artists and the music industry in the long term. This endeavour will further build on our commitment to make a positive impact on the music streaming ecosystem. Our audience will now have access to an elevated experience with regard to global music, while artists and musicians from around the world will have a borderless platform for their work."

Keshav Bhola, Vice President, Content Partnerships at JioSaavn
"We're grateful to expand our partnership with JioSaavn, and to enable our members to share their diverse catalog with JioSaavn's global South Asian audience. As the scope of the Merlin membership grows around the world, we're excited to grow the opportunities for our members and their repertoire."

Charlie Lexton, COO of Merlin
About JioSaavn
Founded in 2007 as Saavn, JioSaavn is an audio streaming service for South Asian music and artists. In March 2018, Reliance Industries Limited (RIL) acquired a majority stake in JioSaavn, making it the largest music streaming service in India with millions of monthly active users (MAUs). The company has 900+ label partnerships including Universal, Sony, T-Series, Tips, YRF, Saregama and Warner Music. In addition to 60 million+ tracks in 18 languages, JioSaavn also offers users the option of accessing the app in six regional Indian languages as part of the streaming service's ongoing regionalisation efforts.
Honored by Fast Company as one of the World's 50 Most Innovative Companies – JioSaavn offers a slate of original podcasts ranging from Bollywood to comedy, storytelling to cricket. JioSaavn's Artist Originals (AO) is the first full-spectrum in-house streaming label pioneering new models of direct-to-artist music production, marketing and distribution. AO has released chart-topping records like "Bom Diggy" by Zack Knight and Jasmin Walia, and "cold/mess" by Prateek Kuhad. AO's global collaborations include Marshmello and Pritam's BIBA; hip-hop stars Divine & Naezy's NY Se Mumbai with Nas; as well as a viral EDM remix of Bom Diggy by Dillon Francis.
JioSaavn's team of 300+ works across offices in Mumbai, Gurugram, Bengaluru, New York and California.
For more information, visit www.jio.com/jiosaavn
About Merlin
Merlin provides independents the means to own their future. Merlin is a member-led, music focused organization providing digital music licensing for independents across the globe. Members benefit from Merlin's premium deals, but work directly with key digital partners. Our membership consists of independent labels, distributors, and other rights-holders, representing tens of thousands of labels and hundreds of thousands of artists from every country in the world. Merlin works collaboratively with our digital partners, delivers value back to those digital partners, and seeks to drive other incremental benefits to our members.
Merlin's approach has enabled our membership to grow to represent 15% of the global market share. Merlin's membership includes independents such as Amuse, Armada Music, AVL Group (including CD Baby, DashGo and FUGA), Beggars Group, Cinq Music Group, Dim Mak, DistroKid, Domino, Entertainment One, Epitaph Records, Foundation Media, Kontor New Media, Mad Decent, Monstercat, Mushroom Music, Ninja Tune, [PIAS], Pony Canyon, Secret City, Secretly, Symphonic Distribution, Sub Pop, Ultra Records, Vydia, and hundreds more.
Merlin has deals with nearly 40 digital services, including partners like Adaptr, Apple, AWA, Boomplay, Deezer, Facebook/Instagram, JioSaavn, JOOX, KKBox, NetEase, Pandora, Peloton, Snap, SoundCloud, Spotify, Tencent, TikTok, Triller, YouTube Music, and many other global, regional and strategic partners, as well as being in conversations with dozens more.
Merlin has offices in London, New York, and Tokyo.
For Media Inquiries
JioSaavn – Ankita Dasgupta
+91 9871330327
Merlin – Dawn Kamerling
(646) 322-4903