JOOX and Merlin Announce Licensing Agreement, Expanding Access and Driving Value to Audiences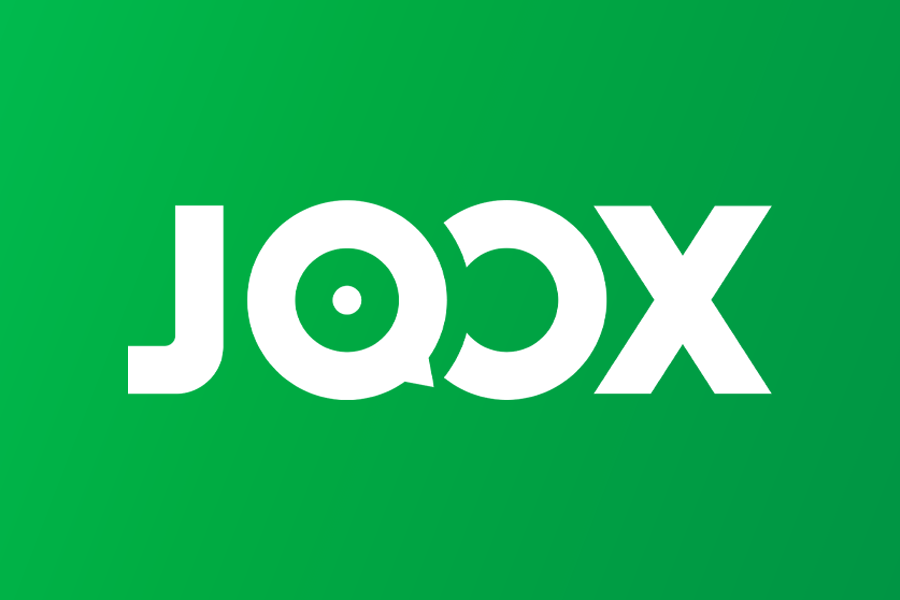 Merlin is excited to announce a new licensing agreement with JOOX, a leading music streaming platform in Asia.
JOOX is a new strategic partner that gives Merlin members access to new audiences in Asia, including Hong Kong, Indonesia, Macau, Malaysia, Myanmar and Thailand, as well as South Africa. The agreement between the parties licenses Merlin content via JOOX's ad-supported and premium tiers (music library access for both free and VIP users), as well as its karaoke feature and library.
The deal will drive new value for Merlin members, including access to new audiences, while offering a richer music experience for JOOX users. The deal will also facilitate Merlin members' access to marketing and promotional activities on the JOOX service.

Last year, Merlin deepened its strategic partnership with TME (Tencent Music Entertainment), a subsidiary of Tencent, when it expanded its relationship to include TME's social community, WeSing, a dynamic online karaoke service in China, in addition to its existing participating in the music streaming services (QQ Music, KuGuo and Kuwo). It was also a banner year for Merlin in which 81 new members joined from countries across the globe, including first-time members from Burkina Faso, Ghana, Peru, Singapore, Slovakia, and the United Arab Emirates. In a year full of challenges, Merlin nearly doubled its global team and amplified its role to better support and serve its members and its digital partners around the world.
"JOOX always strives to bring users a wide range of music entertainment content from around the globe in different languages and genres, catering to music lovers' various tastes. We are thrilled about our strategic collaboration with Merlin as it reinforces this goal by unlocking abundant content from hundreds of thousands of artists via Merlin's membership for our users."

Poshu Yeung, Senior Vice President of JOOX
"In every deal we strike, Merlin strives for the absolute best — not only for our members, but for each of our digital partners. Our agreement with JOOX is one that expands access for our members across new markets while also driving value back to JOOX. We're truly pleased to explore new ideas and features with them in order to help Merlin members make the most of this exciting music platform."

Jeremy Sirota, Merlin CEO
Merlin navigates the music ecosystem by striking premium deals with digital services that enable its members to better control their future. Merlin likewise provides digital services with the ability to efficiently license the world's most valuable independent music. Merlin members account for more than 15% of the global digital music market, representing tens of thousands of labels and hundreds of thousands of artists, with artists from virtually every country in the world.
This list includes members such as BHMedia, a Vietnamese digital media company that creates and distributes lifestyle, travel, education, music and entertainment content; Curb Records, a label with an immense catalog and an A-list Country, Christian, and Pop/Rock roster that has achieved over 300 number one records and was honored as Billboard Magazine's Country Label of the Year and Radio & Record Magazine's Overall Gold Label of the Year; eOne, an end-to-end independent music company that's home to world class music companies Audio Network, Last Gang Records, and Round Room, plus the catalog of influential rap label Death Row Records; FaroLatino, the leading entertainment and music multi-platform network in Latin America; and New York City-based independent music company Mom & Pop, whose current roster includes Porter Robinson, Ashe, Sleater-Kinney, Courtney Barnett, Evann McIntosh, Orion Sun, Frances Forever, Tycho, Tash Sultana, Beach Bunny, Caamp, Tom Morello and more.
About JOOX
JOOX is a music app made for music lovers. With more than 30 million songs in its music library from all over the world, JOOX connects you to your favourite artists, songs, albums and personalized playlists. Users can discover great new music with recommended songs and radio stations that fit your taste and mood. JOOX is now available on iOS, Android and Desktop (Windows/Mac), allowing users to enjoy a free high quality music experience anytime, anywhere.
About Merlin
Merlin provides independents the means to own their future. Merlin is a member led, music focused organization providing digital music licensing for the leading independents across the globe. Members benefit from Merlin's premium deals, but work directly with key digital partners. Our membership consists of independent labels, distributors, and other rights-holders, representing tens of thousands of labels and hundreds of thousands of artists from every country in the world. Merlin works collaboratively with our digital partners, delivers value back to those digital partners, and seeks to drive other incremental benefits to our members.
Merlin's approach has enabled our membership to grow to represent 15% of the global market share. Merlin's membership includes independents such as Armada Music, Better Noise, Cinq Music Group, Dim Mak, Entertainment One, Foundation Media, Kontor, Mad Decent, Mom & Pop, Mushroom Music, Ninja Tune, [PIAS], Republic of Music, Secret City, Secretly, state51, Stone Throw, Sub Pop, Symphonic Distribution, Tommy Boy, Warp, and hundreds more.
Merlin now has deals with over 30 digital services, including Apple, AWA, Boomplay, Deezer, Facebook/Instagram, JioSaavn, KKBox, Pandora, Snap, SoundCloud, Spotify, Tencent, TikTok, Triller, and YouTube Music, and is in conversations with dozens more.
Merlin has offices in London, New York, and Tokyo.