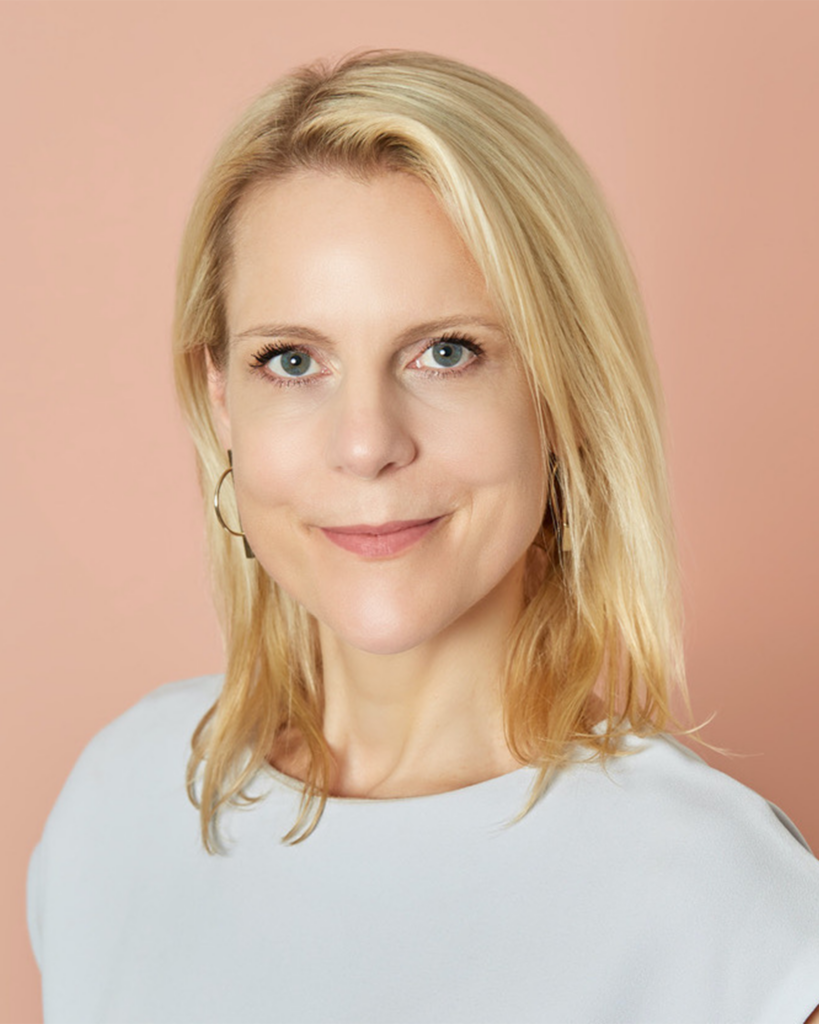 From Berlin to NYC to Ninja Tune: Marie Clausen's Independent Music Journey
Merlin's Executive Interview Series offers a range of independent voices from Merlin members around the world. This piece features Marie Clausen, Managing Director North America at Ninja Tune.
What led you to be interested in music?
It was absolutely the cultural environment that I was immersed in during my teenage years. I was surrounded by inspired people who were making music, throwing events, or generally steeped in music culture. I grew up in northern Germany, so you can imagine my fascination in trips to Berlin in the late '90s and early 2000s. Berlin was going through a major cultural moment—creatives of all types from around the world were attracted by Berlin's possibilities. For me, it was the natural next step to move to Berlin and to start a career in music. After stints in Germany at Universal Music and !K7, I accepted a music role in New York City at age 26 that accelerated my global music career.
What drew you to Ninja Tune?
I admired the nimbleness and ambitions of the Ninja Tune team. They are dedicated to every single artist. I've watched them easily switch from running a massive marketing campaign to turning over every stone for a developing artist to maximise their growth potential. Ninja Tune also has a very forward-thinking approach to running the label, with a roster of artists I have a ton of respect for. The company plays an active role in shaping music culture and driving real value for our artists. It is an exciting place to be!
How has Ninja Tune benefitted from being a Merlin member?
Merlin ensures we have access to premium deals that allow Ninja Tune to compete at the highest level in the global music market. By controlling our own digital rights, we are fully independent in our decision-making, which is an undeniably strong benefit.
What are some of the latest trends in streaming and digital technology that excite you the most?
Each platform has its own exciting features, whether pre-save functionality, mobile banners, Spatial Audio, Reels, Shorts, and so many more. Through the democratization of music – whether access to data or impactful tools to build artist careers – there are so many more opportunities to drive music culture and build listening habits. We continually take advantage of these features to help our artists grow their fanbases.
While there is no "typical" day at an independent music company, what does a typical day for you look like?
The Ninja Tune team is now 90 employees strong. In my role, I am managing the U.S. team based in Los Angeles and overseeing our global streaming and digital marketing teams. Typically that means I am working with our transatlantic teams in the US and the UK, liaising with artist management, and driving new business and revenue with our global digital partners. Our work environment is very fast-paced and technology-driven, which is highly stimulating.
As a label, we are signing and releasing music in a highly efficient manner, with a goal to build long-lasting artist careers. Every release has its own opportunities and challenges, which requires planning ahead, strategic thinking, and being ready to pivot to maximise the success of each release.
On a wider company level, I am involved in all types of new business — from speaking to potential new signings to evaluating new deals from platforms like Spotify, Apple, YouTube, Amazon, fitness platforms like Peloton, and social platforms like Meta and TikTok, to give a few examples.
On an industry level, I represent Ninja Tune on the A2IM Board and the Merlin Executive Board. This does not require daily work, but we are consistently in touch about relevant industry matters and strategic discussions, as well as decisions and approvals for Merlin.
One aspect of my work that I love the most is to actively shape the success of our artists' music and its impact on music culture. It's amazing to release a new record after months of planning and hard work from both management and our label.
Naturally, I am also listening to unreleased and new music every day.
What are some of the successes that Ninja Tune has had over the past year that you're most proud of?
I am most proud of the Ninja Tune team – it's a young and majority female team, which makes it a very refreshing environment to be in. Like many, we had to navigate the pandemic and now the post-pandemic world brings its own set of challenges. It's amazing to see the collaboration, input, and motivation that the team brings to the table. In the last year, we released some of our biggest records, earned several Grammy nominations and awards, and have continued to build a positive working environment for everyone.
As I write this, I am just returning from Seattle, where ODESZA opened their massive U.S. tour with three headlining sold-out nights at Seattle's Climate Pledge arena. Their new record, The Last Goodbye, has already charted at number 2 in the Electronic Album Charts and number 11 in the competitive Top 200 Billboard Album charts.
What advice would you offer to someone dreaming of a career in the music industry?
Don't wait for the "perfect" opportunity to work in music. Get in, surround yourself with good people, build a strong network, and educate yourself on what's driving music consumption. The more you understand how to navigate this ever-changing, technology-driven market, the more success you'll find in a music career.