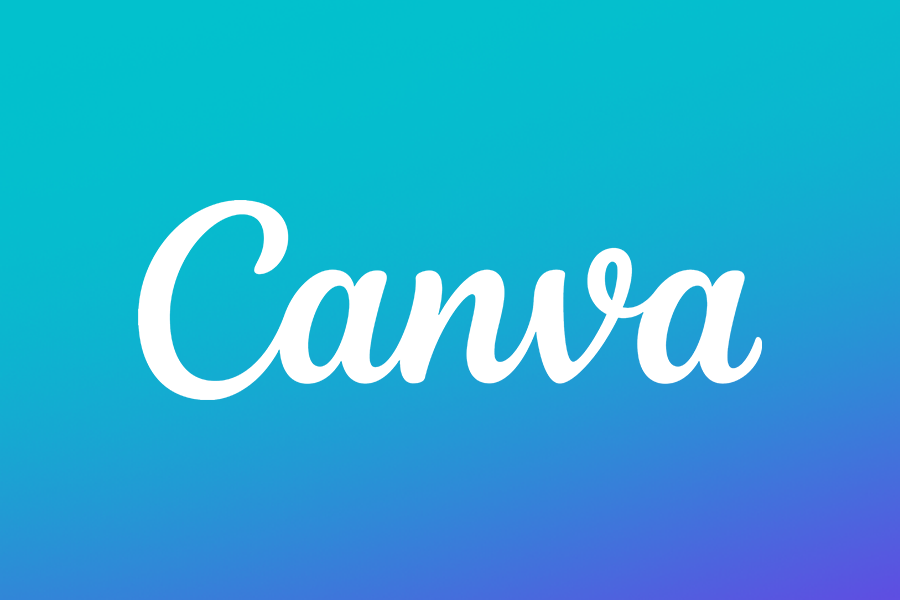 Canva Launches Popular Music Library to Supercharge Content Creation in Partnership with Merlin
Chart-topping songs from trending pop to classic jazz, heavy metal and disco are now available for use in creating on-trend videos and designs in Canva.
Starting today, Canva is making it easy for its Pro and Education customers to access a new library of music clips featuring some of the world's biggest artists. By doing so, the company is enabling its community of millions to create more engaging content by incorporating their favorite songs into their design work.
For the first time, Canva is providing access to sixty-second clips of commercially-released songs for personal use in videos, social media posts, presentations, education materials, and beyond through partnerships with Warner Music Group (including Warner Chappell Music and Warner Recorded Music), Merlin and over a dozen other labels and publishers.
Canva is the first visual communication platform to add commercially released music at the point of creation, for content that can be shared across multiple platforms. Now, Canva customers can browse and embed more than half a million songs from a wide range of genres and artists, such as Michael Buble, Vance Joy, Kenya Grace and Curtis Mayfield, and thousands more, enabling them to bring their designs to life.
Content creation for social media on Canva has grown exponentially in recent years, as video-based social platforms drive the growth of the fast emerging visual economy. Today, online video usage represents more than 65% of global internet traffic, and in the last year, the number of Canva designs using TikTok templates has grown 10x. As more people create videos in Canva, audio searches for specific artists and songs have also increased.
In addition to opening new possibilities for Canva users, popular music on Canva puts record labels and artists directly in front of millions of creators, and allows them to earn royalties when clips of their songs are used in published Canva designs.
"Like visual communication, music is a universal language that serves as a powerful tool for self-expression," said Silvia Oviedo, Head of Content, Discovery and Print at Canva. "Adding popular music to Canva is a natural evolution of our vision to put the entire visual communication ecosystem under one simple platform. We're thrilled to give users a unique starting point, and make it easy for them to add great music into their work."
How to use popular music in Canva
Canva Pro's music library has everything from chart-topping pop songs to classic jazz, heavy metal and danceable disco, all easily accessible right from the audio tab in the Canva editor. Users can now create music-filled designs and bring to life what's in their mind's eye. Here are a few of the possibilities:
DIY designers can showcase their musical tastes and personality by adding songs to travel vlogs, wedding videos or holiday greetings.
Content creators can edit short-form videos like a professional for non-commercial purposes on social media, and publish across platforms in a single click.
Teachers can get students engaged by adding music to lesson plans, homework materials and more.
The newly expanded music library is available to Canva Pro and Education, with small enterprises using Canva for Teams and Nonprofit users to follow, in Australia, the United States, the United Kingdom, Canada, Austria, Belgium, Croatia, Denmark, Finland, France, Germany, Greece, Hungary, Ireland, Italy, Luxembourg, Netherlands, Norway, Poland, Portugal, Spain, Sweden and Switzerland. Free Canva users can browse the new music library, but will need to upgrade their subscription to use it in designs. The popular music library cannot be used in content created for commercial purposes, across all Canva account types.
Canva partners with Warner Music Group, Merlin and more
Earlier this year, Warner Music Group and Merlin announced first-of-their-kind partnerships with
Canva, and now, those partnerships come to life with hundreds of thousands of songs available
in Canva's popular music library.
Canva partners with Warner Music Group, Merlin and more
Earlier this year, Warner Music Group and Merlin announced first-of-their-kind partnerships with Canva, and now, those partnerships come to life with hundreds of thousands of songs available in Canva's popular music library.
Rachel Scarpati, Senior Director, Business Development and Digital Strategy, WMG and Andrew Ludwick, Vice President of Business Development, Digital at Warner Chappell Music said of the partnership, "Warner Music Group is thrilled to see our partnership with Canva come to life with launch! We are committed to constantly exploring new revenue streams for our artists and songwriters, all while creating opportunities for them to establish unique connections with their fans. We can't wait to see how Canva users enhance their designs with their favorite music."
"Merlin members are enthusiastic to see their artists' music made available to Canva users — a platform that's at the forefront of visual communication and creator tools," said Charlie Lexton, Chief Operating Officer at Merlin. "Since the initial announcement of our partnership, we've been eagerly awaiting this launch. We're excited for Canva users to connect with Merlin member music, which features the most dynamic independent music from around the world."
The most powerful all-in-one visual communication platform
Before Canva, design tools were fragmented and expensive. Now in its 10th year, Canva has streamlined visual communication so that it's easy for anyone to plan, create, schedule, publish, and analyze social media content in one place. On-trend templates and the drag-and-drop editor make it simple to create professional-quality designs, and take them to the next level with animations, graphics, audio tracks, filters, and special effects.
The launch of popular music comes amid a year of record growth and expansion for Canva. The company has added dozens of new products and features in the last year, delivering on its promise to bring every design capability into one simple, easy to-use platform. More than 65 million new users have started using Canva in the last year – a milestone that originally took the company eight years to achieve. Canva now has 16 million paying subscribers and 50 million Canva for Education users.
Starting today, Canva users can start being inspired by browsing music from their favorite artists at canva.com/pro/music.
About Canva
Launched in 2013, Canva is a free online visual communications and collaboration platform with a mission to empower everyone in the world to design. Featuring a simple drag-and-drop user interface and a vast range of templates ranging from presentations, documents, websites, social media graphics, posters, apparel to videos, plus a huge library of fonts, stock photography, illustrations, video footage, and audio clips, anyone can take an idea and create something beautiful.