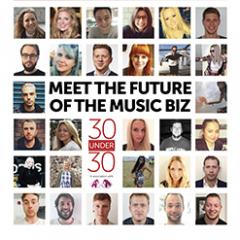 We are incredibly proud of the recognition given by Music Week in the recent announcement of Christopher Tarbet being included in their 30 under 30, which is a list of 30 of the industries brightest young executives.
Here's what Music Week had to say about Christopher:
With multiple nominations from across the independent music community, Chris Tarbet has been described as exceptionally friendly, always helpful and an asset to the music business. Music Week is told that he has an outstanding knowledge of digital music rights and in his role as technical account manager, he is responsible for helping Merlin's members maximise the value of their participation in the digital market. Tarbet has contributed significantly to helping many UK and international labels grow their revenues on multiple digital platforms such as YouTube, Spotify and SoundCloud.